During the month of December, Loyola Libraries staff make lists and check them twice. What are these lists about? Anything! You can look at past years' lists here, and stay tuned for more lists all month long! Without further ado…
Jackie's Top Five Best Fantasy Books of 2019
1. The Ten Thousand Doors of January by Alix E. Harrow*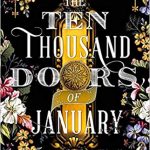 Witty, sarcastic, and magical, The Ten Thousand Doors of January took me by the hand and led me, laughing, into its rich world with its first words. January is a unique heroine with powerful character-development and an even more powerful presence. Ten Thousand Doors has a depth of story-telling rarely found as its words wind their way through countless (10,000, or so) parallel worlds and a multi-generational search for belonging. There were even consistent, thoughtful comments on colonialism, classism, racism, art theft and looting- basically every social issue that matters to me, and I'm sure to many other readers, at the present moment. Not to mention that Harrow wraps it all up in a stunningly-mapped and gloriously-written story that held my attention from the first page to the last. Read this book, and you just might find a home in it.
2. The Winter of the Witch by Katherine Arden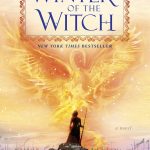 The final book in the Winternight trilogy, The Winter of the Witch is a stunning conclusion to a beautiful feminist tale. Vasya lives in an historical northern Russia, at the edge of the wilderness, with her family. There are secrets in her past, however, and powers she has always lived with but never understood. Now, her life and the lives of those around her, both human and magical, are in danger. She must overcome fear and befriend demons and Death himself to save them. This series goes from War and Peace to Neil Gaiman so fast and unexpectedly, with magic, romance, and intense battles of both wits and weaponry. The Winternight Trilogy is officially one of my favorite series of all time. It spoke to my soul, sometimes so accurately that my heart ached. A must-read (especially during the winter)!
3. Sorcery of Thorns by Margaret Rogerson*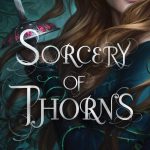 In this stunning standalone fantasy, Elisabeth is in training to become a protector of books which, in the world of Sorcery of Thorns, are very much alive. The creatures, however, can also become quite threatening when damaged, and turn into ink-and-leather monsters. Within the first few chapters, Elisabeth must face one of these monsters, and her dreams of serving The Great Library are shattered when, as punishment for stepping out of line as a novice, she is thrown into the world of sorcerers and magic that she has always feared. Suddenly, the books and libraries she has always loved have become part of a much bigger plot, and Elisabeth must learn who she can trust before demons, magic, and greed destroy the world forever. Book-lovers and romantics will especially love this one.
4. Blood Heir by Amelié Wen Zhao*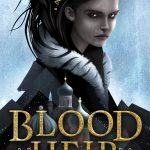 Blood Heir is a dark, bloody, thrilling hybrid between Leigh Bardugo's Grishaverse and the real-life myths of Russia's Grand Duchess Anastasia. Ana has a dark power – the ability to control blood. So far, her power has only caused her pain, first when it took her by surprise as a child and she killed several innocents, and again when it was used against her to frame her for her father, the Emperor's, murder. But Ana is determined to set things right. She was once the Crown Princess of Cyrilia, and with the help of a mysterious and handsome con man and an assortment of other Affinites, those with powers over certain substances like Ana's, Ana will stop at nothing to clear her name and save her broken empire. This was non-stop action from the very beginning, with hardly a chance to catch one's breath. The world-building is intricate but not overwhelming, the morally-grey characters were complex but still likable, and the plot raced along from one twist to another. With doses of romance, fight scenes, and a powerful look at indentured slavery from multiple viewpoints, Blood Heir is a solid high fantasy that was so exciting, I could barely put it down.
5. The Binding by Bridget Collins*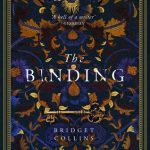 The Binding is a dark, atmospheric, heart-wrenching tale in which the binding of people's memories into books helps them to forget their darkest traumas, and protect them from their crimes. The more Collins' intricate, magical tale unwinds, the more dangerous and unruly the practice of "binding" becomes. At its core, this is a book about the beauty and power of books, and contains some of the best writing of 2019. Ethics, emotion, a sweeping romance, and plenty of magic abound in this triumphant, beautifully-woven must-read for any book lover or hopeless romantic (or both).
*Thank you to the publisher of this title for supplying me with an Advanced Reading Copy in exchange for an honest review- this in no way affects my opinions.
MEET THE WRITER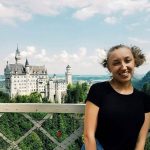 Bio: Jackie is the Monograph Acquisitions Assistant, and also works at a bookstore in the west suburbs (books are life). She's a Chicago-area native and an avid reader. She also loves yoga, running, travel, and eating as much food as possible whenever possible (but especially tacos and ramen).