During the month of December, Loyola Libraries staff make lists and check them twice. What are these lists about? Anything! You can look at past years' lists here, and stay tuned for more lists all month long! Without further ado…
Bridget's Favorite Lesbian Films of the Decade
9. Disobedience (2017)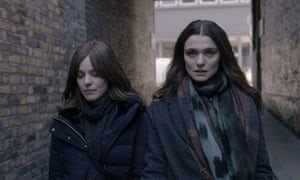 If I created the tagline for this film it would be Two Rachels, One Bad Wig. Or Two Rachels, One Spit Take.
8. Wild Nights with Emily (2018)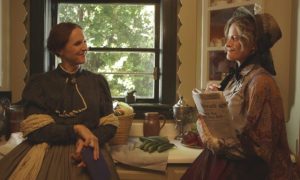 Finally, a film that shows the true queerness of Emily Dickinson and her life-long relationship with Susan, her brother's wife. Mad respect to Emily for playing the long game here.
7. Can You Ever Forgive Me? (2017)

Is there a gayer crime than forging scandalous letters from dead celebrities?
6. Colette (2018)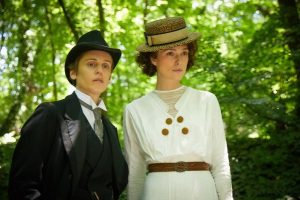 Keira Knightley is captivating playing the iconic French author, Colette. I have a theory that in every Keira Knightley role she plays a lesbian. Bend it Like Beckham? Gay. Pirates of the Caribbean? Gay pirate. Pride and Prejudice? She somehow made Lizzie Bennet even gayer.
5. Princess Cyd (2017)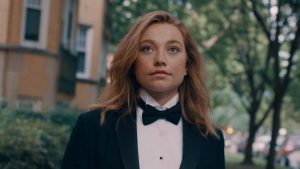 This is a criminally underappreciated coming of age queer film set in Chicago. There is a cute, blossoming romance between Cyd and Katie, but the relationship that sticks with me is the one between Cyd and her Aunt Miranda.
4. The Handmaiden (2016)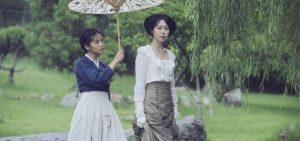 Like any great lesbian film this one is long, depressing, and filled with prolonged eye contact. This movie is beautiful and touching and if you don't sob at least once then you legally hate the gays.
3. The Favourite (2018)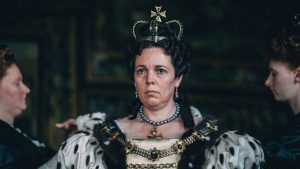 Olivia Coleman. Emma Stone. Rachel Weisz. Are they all straight actors? Yes. Do I care? No. Oliva Coleman is a revelation and more than deserved her Oscar for this role. Take that Glenn Close.
2. Pariah (2011)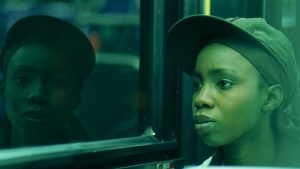 This film gets Bonus Lesbian Points for its diverse cast, rare portrayal of a butch lesbian, and for not being a period piece.
1. Carol (2015)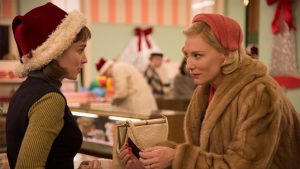 Ah the beginning of clandestine glove lunches. Who knew eating creamed spinach in a 1950s restaurant could be so magical? This movie is not only the best queer film of the decade, but also Christmas themed which means you need to stop reading and go watch it right now.
MEET THE WRITER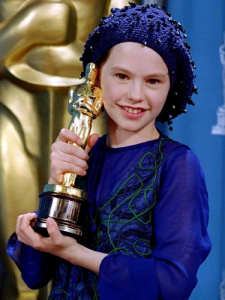 My name's Bridget and I'm a senior studying film and digital media and English, the two most profitable majors in the game. My true passion in life is watching the worst Christmas movies Netflix has to offer. This season, it's all about the next installation of the iconic Christmas Prince series, "A Christmas Prince: The Royal Baby". I think the real holiday miracle is how the characters manage to schedule every life event for December 25th.